A Politician and Rabbi to the Pope: Sergio Bergman

By Bill Echikson, EUPJ Brussels Director

Sergio Bergman is a social activist, climate-change activist, former Argentinian Environment Minister, friend to Pope Francis – and a rabbi.

He is the new president of the World Union for Progressive Judaism (WUPJ), which counts more than 1,200 Reform, Liberal, Reconstructionist, and Progressive congregations around the globe and represents a total of 1.8 million Jews. In a recent hour-long interview, Rabbi Bergman explained in colourful, charismatic fashion how his varied roles fit together.

Son of Polish Holocaust survivors who found refuge in Argentina, Rabbi Bergman majored in biochemistry as an undergraduate before turning to rabbinical studies. The 1994 bombing of Buenos Aires' AMIA Jewish Community Center, which killed 85, spurred him to get more involved in social activism.

As a rabbi who had been ordained not long before, Rabbi Bergman spent 10 days in the morgue with the hard task of identifying members of his synagogue so their families could bury them. When Rabbi Bergman realised that the investigation into the attack was being blocked, he co-founded the Memoria Activa Foundation to bring the perpetrators to justice. To this day, his homeland evokes contrasting emotions.

"The same country that makes it easy for Iranian terrorists is the country that allows me to succeed in politics," he says. We have two Argentinas, "one is positive and full of integration, and the other is scary, with bombings, terrorist attacks, antisemitism, Nazis."

In 2013, he became the first rabbi ever elected to the Argentine Parliament. He remains amazed how so many non-Jews voted for him. In 2015, President Mauricio Macri named him Minister of the Environment and Sustainable Development, a position he held until the end of 2019.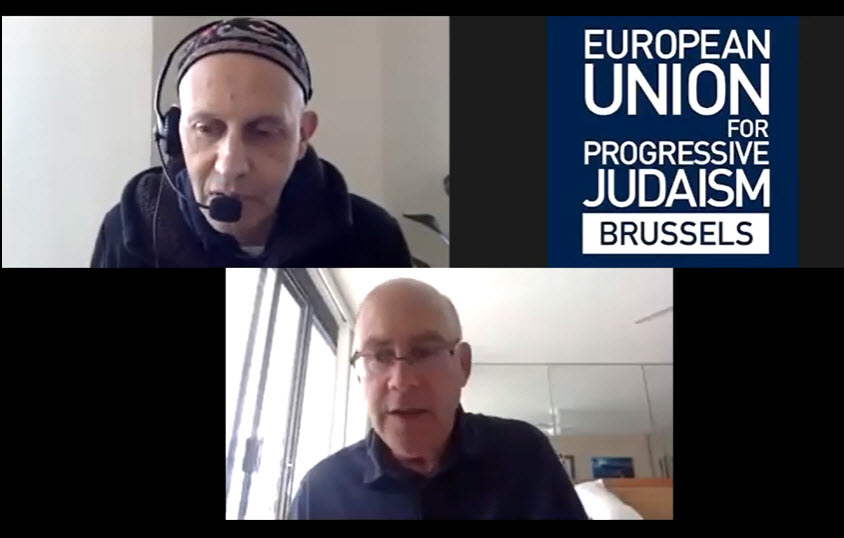 Rabbi Sergio Bergman (top) and Bill Echikson
Under the previous right-wing Peronist regime, Argentina questioned the validity of climate change. Rabbi Bergman brought his country into the Paris climate agreement. He created nine new national parks, tripling the size of the country's protected land. To him, the protection of the environment harkens back to the Bible and Noah.
"We need to build the ark," he says. "The flood is coming. The ark is against global warming, how we consume, how we produce, how we use energy. This is our new ark. We need to save the world."
As a religious leader and politician, Pope Francis represents a strong role model for him. Rabbi Bergman met Jorge Mario Bergoglio when he was archbishop of Buenos Aires and the two men became close friends. They share a belief that religion should help reduce economic and social inequalities.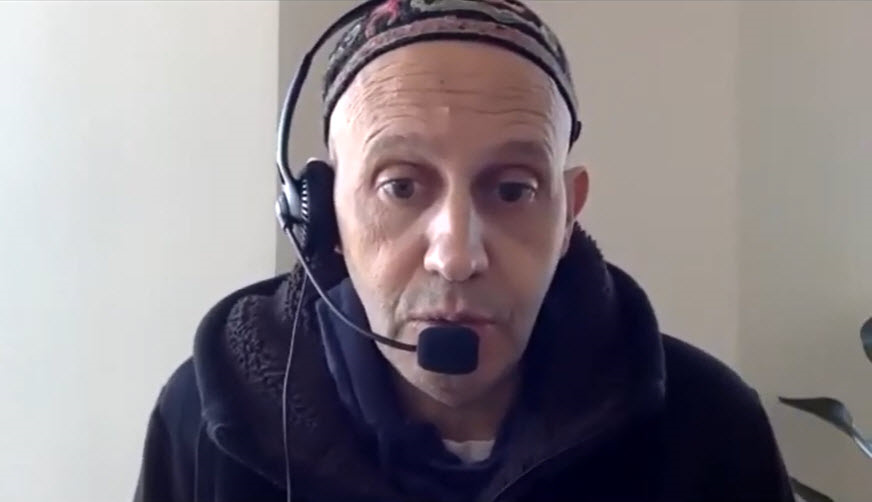 Rabbi Sergio Bergman
But they often disagree, he says, "about abortion, the role of women in religion and the community." They disagree on the motivation for social action as well. For the pope, it's charity. For the rabbi, it's justice. The pope believes the poor are "blessed because they are poor and any move into the middle class is a move away from religion toward secularism," Rabbi Bergman says. Jews want people to move ahead. "We like people who are rich," he says. "It is not a sin to be rich."
As president of the World Union, Rabbi Bergman outlines an ambitious agenda.
On interfaith issues, he proposes upping dialogue with the Muslim world. "The next challenge is to update this good dialogue we have with the Christians to the Muslims," he says. "This is required to achieve peace."
On Israel, he wants to go beyond "opening synagogues and training rabbis" to inject a strong engagement in Israeli politics. "Israel is an amazing thing, in technology, in health, in start-ups," he says. "But on the other hand, Israel is living in the Middle Ages because of the extortion of the Orthodox."
Bill Echikson
In addition to fighting for equality for Progressive Jews under Israeli laws, he believes the Progressive movement needs to fight for tolerance in Israeli political institutions.
A few days after we spoke, the Israeli Supreme Court delivered a ground-breaking decision to recognise Reform and Conservative conversions in Israel. For the Reform and Conservative Jewish world, the verdict represents a major victory after 15 years of struggle in the courts. In my mind, it strengthened Rabbi Bergman's concluding comment that Israel will only become a true Jewish state if it accords equality to all streams of Judaism.
"Our challenge is not just about the challenge of getting our rights," he says. "We want a democratic and pluralistic society. This is the dream of the Israel we want."
This article was first published in The Times of Israel.