Shabbat Shalom Europe – Saturday 6 November 2021

We are exited to invite you to our second Saturday morning virtual Shabbat Service led by aspiring prayer leaders from all over Europe – from Sweden and Finland in the north to Portugal and Italy in the south.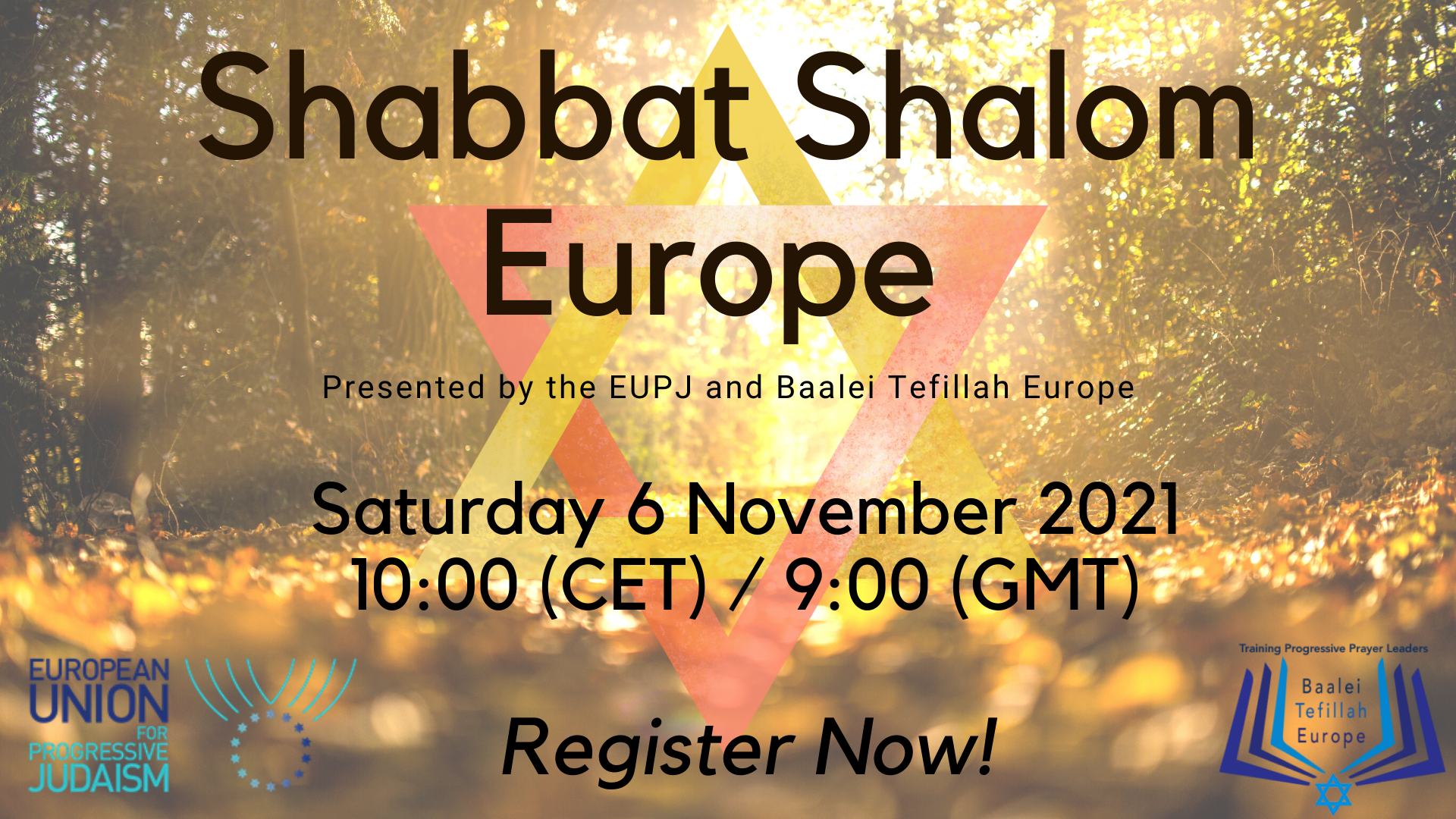 The service takes place in Hebrew and English. Our prayer leaders have been studying and practicing for many months now, and we are very glad to share their progress with you! This will be a very special service.
Guest speaker this month is Joey Leskin, Director of Abroad Experiences for KAHAL. He will speak about building global Jewish communities. KAHAL is an organisation that strives to help students connect with Jewish life wherever they are in the world. KAHAL aspires to give the tens of thousands of students studying abroad each year the resources, tools, and connections they need to meaningfully engage with the Jewish community and deepen their Jewish identity during one of the most important and enduring experiences of their lives.
Read more about Baalei Tefillah here.
You can register here for the service.
If you need any further information, please email Jesse Goldberg.