Coming Soon. A Shabbat Morning in Europe

We are exited to invite you to our first Saturday morning virtual Shabbat Service led by aspiring prayer leaders from all over Europe – from Sweden and Finland in the north to Portugal and Italy in the south.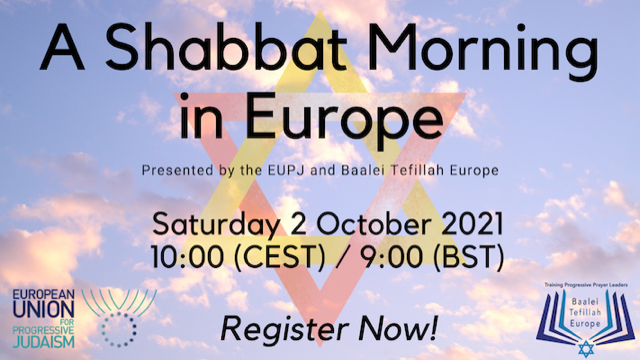 The service takes place in Hebrew and English. Our prayer leaders have been studying and practicing for many months now, and we are very glad to share their progress with you! This will be a very special service.
Guest speaker this month is Eytan Silberstein who will be speaking about Emouna. "Emouna, the amphitheater of religions", is a programme that trains ministers of worship from different religious communities. The objective: to strengthen ties and mutual knowledge, and to further inter-faith connections.
Read more about Baalei Tefillah here.
You can register here for the service.
If you need any further information, please email Jesse Goldberg.