Coming Soon. Europe Connects for Shabbat!

Experience an exciting virtual Friday evening Shabbat service led by aspiring lay prayer leaders from all over Europe – from Sweden and Finland in the north to Portugal and Italy in the south.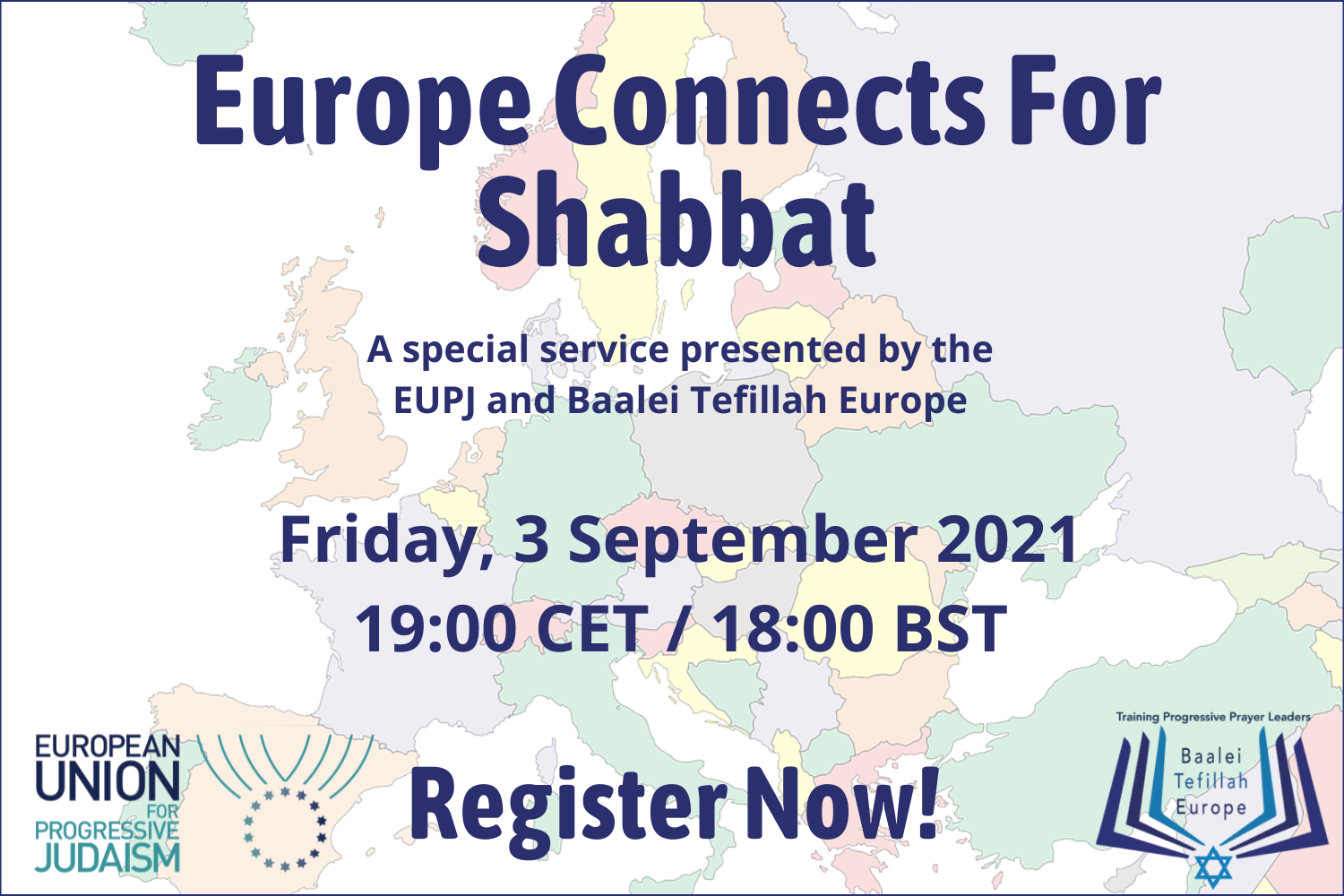 The service takes place in Hebrew and English. Come and enjoy the variety of accents, get a taste of the different styles, and meet fellow EUPJ members.
This month, our special guest speaker will be Ilan Cohn, Director of the Brussels office of the Hebrew Immigrant Aid Society. He will speak about Jewish efforts to help refugees in Europe.
Read more about Baalei Tefillah here.
You can register here for the service.
If you need any further information, please email Jesse Goldberg.